Return to Director Profiles

Ryan Little
film director

Filmography: Director

Filmography: Director of Photography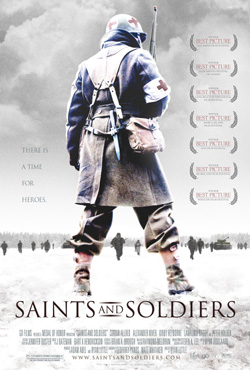 Saints and Soldiers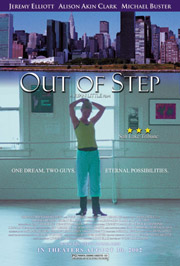 Out of Step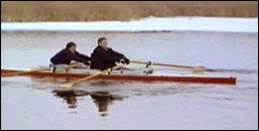 Freedom on the Water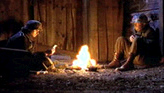 The Last Good War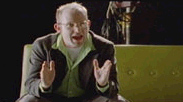 Auteur



Ryan Little is the award-winning director of films such as "Out of Step" (2002) and "The Last Good War" (1999).

Little was born in Canada and attended the prestigious film school at Brigham Young University. During the 1996-1997 school Little completed two narrative short films that received awards. "Exposure" received the Final Cut Audience Choice Award for Best Direction of a narrative film. Little's other film, "Minnie's Kitchen", received the Film Faculty Award for "Most Overlooked Film."

Little's senior project, "The Last Good War", brought him national prominence in 1999. This dramatic short is set in Germany in 1944, and tells the story of a wounded American soldier and a German soldier forced to share shelter during a brutal winter storm. The screenplay was written by Virginia Sanderson, and Little co-produced the film himself, along with fellow BYU student Brian Brough.

That "The Last Good War" was something special first became apparent when it won the Best Picture award at BYU's highly competitive film school festival, Final Cut. The film went on to win the coveted Jimmy Stewart Crystal Heart Award at the 1999 Heartland Film Festival. It also won the award for Best Dramatic Film at the so-called "College Emmys", the national competition sponsored by the Academy of Television and Film.

Little's satirical short film "Auteur" was shown at the First International LDS Film Festival, held in Provo in November 2001. Amid stiff competition, "Auteur" received both Honorable Mention from the judges as well as one of four Audience Choice Awards. The festival's program describes the film:
"Fast, cheap and not so good" is the mantra of no-budget filmmaker Allen Smithe. This hilarious short "Mockumentary? takes a glimpse at his unusual style. Armed with no sense and even less money, Smithe is determined to share his vision of being an Auteur filmmaker with anyone who can endure it.
The success of "The Last Good War" caught the attention of movie producer Cary Derbidge, who hired Little to direct his first feature film. "Out of Step" was filmed in Utah and New York City in 2001. "Out of Step" tells the story of a young Latter-day Saint dancer (played by Alison Akin Clark) who is accepted into a prestigious dance program in New York City. Her new life in the big city finds herself torn between two men, and two very different lifestyles. "Out of Step" also starred Michael Buster ("Elder Kinegar" from "God's Army") as a young Latter-day Saint film student studying in New York. Jeremy Elliott ("Jacob" in The Testaments of One Fold and One Shepherd, 2000, and played "Sam" in Charly, 2002) played the non-member college student (and musician) that the dancer falls in love with.
"Out of Step" was shown briefly in Utah theaters during the Salt Lake City Winter Olympics. Although the short release window and limited advertising meant that a limited number of people saw the movie at that time, local movie reviewers saw it and gave it the best reviews received by any LDS-themed feature film since Richard Dutcher's "Brigham City." A theatrical re-release is planned for Fall 2002, followed by video/DVD distrubution by Thomson Productions.
Ryan Little worked alongside legendary cinematographer T.C. Christensen as the 2nd Unit Directors of Photography on Richard Dutcher's critically acclaimed "Brigham City" (2001). Little later worked as the Director of Photography on Kurt Hale's feature film "Singles Ward," which was filmed in Salt Lake City and Utah County in 2001 and released theatrically in January 2002.
In May 2002 Ryan Little screened his latest short film, "Freedom on the Water" at the 3rd annual Windsong Film Festival in Indiana, where the film earned him the "Best American Director" Award. The purpose of the festival is to foster recognition of human value and dignity, and to affirm cultural and ethnic authenticity with dignity.
Little is currently producing and directing a new feature film about Latter-day Saint American soldiers who escape a Nazi massacre during World War II. Titled "Saints and Soldiers," the movie is scheduled to film during January and February 2003, and be released in theaters during the early 2004.
---
Web page created 21 December 2001. Last modified 4 July 2003.