Return to Filmmaker Profiles



Jeff Simpson
Entertainment Excecutive
President of Excel Entertainment Group

Related Links [The following profile of Jeff Simpson was provided by the Excel Entertainment Group, Inc. (5 June 2002):]


After graduating from Brigham Young University with a degree in both Business and Film, Jeff Simpson worked independently in the film industry for several years.

In 1988, Jeff joined Disney Studios and shortly thereafter began working in the newly formed Network Television Group. Later, he became an Executive in the Feature and Television Management Group for Touchstone Pictures, Walt Disney Pictures, Hollywood Pictures and Buena Vista Pictures.

Jeff's responsibilities at Disney included diverse assignments such as managing the $13 million production division overhead to profitability and developing the Studio in Burbank to include business offices, TV production facilities, and production services as part of the Studio Real Estate Master Plan. Unique production initiatives fell under Jeff's leadership, including production development work on television movies and specials, pilots, and theme park support. Jeff also sat on Disney's new technology executive committee.

In 1995, after seven years at Disney, Jeff left his position there to become chairman and CEO of the newly formed Excel Entertainment Group, Inc. in Salt Lake City, UT.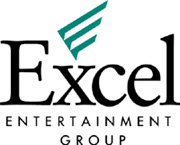 Under Jeff's direction Excel Entertainment Group has grown to include Retail Distribution, Motion Picture Theatrical Distribution, five record labels and divisions in Artist Development and Management.
Excel Retail Distribution is a media distributor with relationships that includes nearly every media retail establishment in the west, as well as specialty accounts worldwide. The retail distribution division distributes music, video, software and books from its sister companies and from many other producers around the country.
With Jeff's background in film and television it was a natural move for Excel to expand to include a film division. Formed in 2001, the Motion Picture division is a successful and rapidly growing independent film distributor which has profitably marketed and distributed movies in nearly every market in North America -- no small feat for a startup independent distributor. In May 2002, AC Nielsen EDI ranked Excel in the top ten of limited release film distributors nationally.
Excel Entertainment Group also continues to successfully manage the affairs of its record labels and artists via self-contained promotions, artist development, marketing, public relations and booking functions.
Jeff has managed all this growth while also maintaining an in-demand event production team that has produced several television programs and numerous concerts. Jeff has produced many high profile events around the western United States, including special events for the 2002 Winter Olympics.
Jeff and his wife, Karen, live in Salt Lake City, Utah with their three children.
---
Excel's director/founder says music should be a window into the soul
By: Carma Wadley
Date: 7 June 2002
Source: Deseret News
URL: http://deseretnews.com/dn/view/0,1249,405009748,00.html

Great art and entertainment should be both a mirror and a window, said Jeff Simpson: "They should let us examine ourselves, our culture, our feelings. At the same time, they should be a window to our souls."

That was the vision that led Simpson to leave his job as an executive at the Walt Disney studios seven years ago and come back to Utah to found and direct the Excel Entertainment Group. "I wanted to be in the entertainment business, but I wanted to live here. I wanted to tell stories, to entertain, but I wanted those stories to reflect who I was."

And who Simpson is, first and foremost, he said, "is a faith-centered human being. That's how I look at the world. Everything in my life is colored by that view."

And that was also the vision, he said, that led to the founding of the Faith-Centered Music Association and the development of the Pearl Awards to honor excellence among local musicians. (This year's awards will be handed out on June 14.)

Awards are voted on by members of the association, "and that recognition by peers gives the awards a lot of weight," said Simpson. But beyond that, the Pearl Awards are a "fun celebration of the state of our art, of where we are as an industry and what's happened in the past year."

This is the fifth year for the awards. And what is so exciting, said Simpson, "is how the quality of music keeps getting better and better. There's so much diversity now, so many different types of expression -- from pop to sacred -- so many more albums being produced."

Some people, he said, think faith-centered music has to be about faith -- about baptism or the sacrament. "But it can be about anything -- about love or life or whatever. But it comes from a faith-centered point of view."

When Simpson returned to Utah, he said, he found a kind of chasm between the talent that he saw and the perception of that talent by people in the culture. "You'd ask people what they thought LDS music was, and it was kind of like ward-talent night on steroids. Expectations were very low. Then they'd come to a concert and say, 'Wow, I didn't know it would be that good.' So, one thing the FCMA is about is raising expectations. We want people to expect greatness, and we want them to get it."

It was not really a new idea, he said. "It just needed a kick to get going, and I guess I was the kicker." FCMA is a non-profit organization and is all done "by people who volunteer like crazy. They're all very dedicated. A lot of people donate a lot of time."

And although a number of Excel's own artists and labels have done well in past years, Simpson is quick to point out that is not what it's all about. "I don't want people to think it's our party." He really doesn't care who wins the awards, he said, because in the end, everyone wins. We all get more and better music.

Faith-centered music is just one part of Excel Entertainment, which in recent years has been achieving success with motion-picture distribution, as well.

The company has three divisions, said Simpson: artists/label management, which records, packages and promotes a variety of artists; retail distribution, which helps promote and distribute work of artists on other record labels; and the motion-picture distribution arm, which has worked with such movies as "God's Army" and "The Other Side of Heaven."

Simpson, who grew up in Arizona and California, but mostly in Hooper, Utah, always wanted to be in the entertainment business. He figured he'd have to go to L.A. "So I went to Disney, and volunteered to be an intern." It wasn't long before he'd earned a paying job, and then promotions.

"I was an executive when I left. I just decided I wanted to choose who I worked with and what I worked on. So, I decided to create my own sandbox to play in."

When the company started, it had to create its own infrastructure. "We were like Motown in the '50s. We had to do everything inside. We couldn't say to artists, 'Go get a management company or an agent,' because there weren't any here that specialized in entertainment."

It's been an interesting ride, he said. And one that has always been driven by the vision in his heart. "We started with music because it is such a rich part of our culture, but we've always looked at the total entertainment picture. I'm convinced we can tell stories in a lot of ways that are consistent with our beliefs and how we live."

Too many people, he said, think they have to filter out part of who they are in order to appeal to a wide audience. "But the magic thing is that people don't mind those details.

"I just went to see 'My Big Fat Greek Wedding.' They didn't try to make it un-Greek. 'Schindler's List' didn't try to be un-Jewish.

"We have human stories that we share with all humanity, and we can tell them in so many ways."
---
Photo of Jeff Simpson by Jeremy Harmon, Deseret News
Web page created 5 June 2002. Last modified 7 June 2002.