Return to Director Profiles



Mark Swan
animation director
Related Links
Filmography: Director
The Princess and the Pea (2002)
The Velveteen Rabbit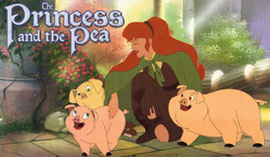 Source: "About Us" page, Swan Entertainment official website:
Mark Swan has worked in the animation industry for over 20 years. Specializing in story and visual development, he has provided assistance to projects for Universal Studios, Warner Bros., Walt Disney Studios, and MGM with credits from An American Tail, Land Before Time I-IV, Space Jam, A Goofy Movie, All Dogs Go to Heaven, Rock-a-Doodle, Thumbelina, A Troll in Central Park, and Cats Don't Dance. In addition, he has worked on television series' such as Thundarr the Barbarian, The Incredible Hulk, and The Smurfs.

In 1992, Mark moved to St. George, Utah and founded Swan Animation. Princess and the Pea, a full length animated film, was co-written and directed by Mark Swan. He is currently co-director of animation on The Velveteen Rabbit, Swan Animation's second feature.

Swan graduated with an art degree from Rick's College (now BYU-Idaho), and then attended Brigham Young University in 1984.
---
Web page created 13 December 2001. Last modified 7 July 2003.