Return to Director Profiles




Adam Thomas Anderegg
feature film director
Filmography: Director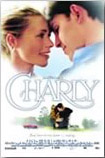 3 January 2002 - Filmmaker Adam Thomas Anderegg is best known as the director of the short Hebrew-language film "The Touch" and the feature film "Jack Weyland's Charly," a romantic comedy based on the best-selling Latter-day Saint novel by Jack Weyland.

Anderegg's "The Touch" is a dramatic portrayal of the New Testament story of the woman who touched the hem of Christ's garment. The film was written and produced by Lynae Riding Jones and Micah Merrill, and directed by Anderegg while they were all students at Brigham Young University. Jill Robinson was another screenwriter on the project.

Made in 1995 and 1996 with grant money from the LDS Motion Picture Studio, "The Touch" largely swept the annual Final Cut Awards held at BYU, winning nine awards. "The Touch" would go on to win the coveted Crystal Heart Award (along with a considerable cash prize) at the national Heartland Film Festival held in Indiana. "The Touch" also won honorable mention at the Smoky Mountain Nanatahala Film Festival in North Carolina and received a Golden Eagle in the CINE competition.

Micah Merrill would once again work with Anderegg when he produced Anderegg's feature debut "Charly." Lance Williams co-produced "Charly." By adapting Jack Weyland's novel -- the most popular novel ever published in the LDS market -- Anderegg became the first director to adapt a novel into a feature film in the modern (post-Dutcher) era of filmmaking. Anderegg also became only the fifth director (after Richard Dutcher, Mitch Davis, Kurt Hale, and Ryan Little), to release an "LDS feature film" (that is, a theatrically screened commericial feature film made by and about Latter-day Saints, and marketed principally for an LDS audience).

Anderegg cast Heather Beers in the title role -- her first feature film. Jeremy Elliot (who starred as Jacob in "The Testaments of One Fold and One Shephard") was cast as "Sam," the male lead in "Charly." Soon thereafter, Elliott starred as "David Schrader," the non-member New York City musician in "Out of Step" (which had a limited release in February 2002, prior to the release of "Charly", and a wider release a few weeks before "Charly" opened).
---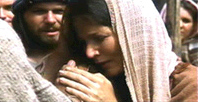 Adam Anderegg capsule biography, which was posted on the official "Charly" movie website in June 2002:
Synergy. Collaboration. Culmination. As a director, editor and producer, Adam Anderegg's career has been well-versed in the art of bringing disparate to collective fruition.
After earning a B.F.A. in film direction at Brigham Young University, Adam was trained and mentored by Academy Award-winning producer/director Sterling Van Wagenen (Trip to Bountiful, Alan and Naomi) and directors Tim Van Patten, Victor Lobi, and Sandor Stern (Touched by an Angel, Promised Land). Through their influence, Adam has developed a unique style that is fresh and compelling.
His credits also include assistant editor for over 70 episodes of CBS's Touched by an Angel and Promised Land. He has produced What Matters Most (Franklin Covey) and other corporate films. Adam has also directed Julie and Phillip ([presumably a Seminary film for] the Church of Jesus Christ of Latter-day Saints), The Touch, and Coming Around.
His work has earned a Crystal Heart Award from the Heartland Film Festival and a CINE Award.
Adam makes his feature directorial debut with Jack Weyland's CHARLY.
---
Web page created 3 January 2002. Last modified 27 September 2002.